Special filaments are unique 3D printing materials which can uplift your designs by adding a touch of their different characteristics and functionalities. Would you like for your prints to glow in the dark? Mimic natural elements? Glitter in the morning sunlight? If you would like to see your 3D prints stand out with their unique effects, our special filaments are the answer! So let's explore them together.
AzureFilm special filaments
AzureFilm special filaments are much more than just extremely resistant and fun to print with. We designed them by upgrading our already existing PLA Original filaments with special additional mixtures. This way our special filaments can deliver outstanding visual effects, from glowing in the dark to shifting colours in different light angles.
PLA Wood
First, let's talk about our PLA Wood filaments. These are a perfect combination of polylactic acid (PLA) and biodegradable thermoplastic, which contains real wood fibres or wood-like particles. To be exact they are made out of 40% of recycled wood and 60% of PLA filament. Consequently, the designs printed with this special filament mimic the look, as well as feel and smell, of real wood in its different shades.
PLA Wood filaments are perfect for artistic and decorative prints, and for anyone who wishes to create designs of a wooden aesthetic. They are widely used to print furniture models or sculptures. As far as printability goes, PLA Wood filaments strive for compatibility with most standard 3D printers that support PLA. However, keep in mind this special filament is abrasive so you might consider using at least a 0.6 mm abrasion-resistant nozzle to get the desired prints as precise as possible.
Our special PLA Wood filaments
We offer three different shades of PLA Wood filaments:
PLA Wood filament Pine
Our PLA Wood filament Pine is a perfect choice if you want to experiment with a softer shade of wood-like brown. Try it out yourself and start generating anything from home decor objects, as well as any design which is meant to achieve a modern looking aesthetic.
PLA Wood filament Bamboo
Our PLA Wood filament Bamboo is a slightly darker shade of brown with a subtle green undertone. It's perfect to print any plant or flower related objects as it blends in seamlessly.
PLA Wood filament Cork
Lastly, our PLA Wood filament Cork is a darker wooden shade of brown suitable for anything from desk organisers to planters or wall art decorations.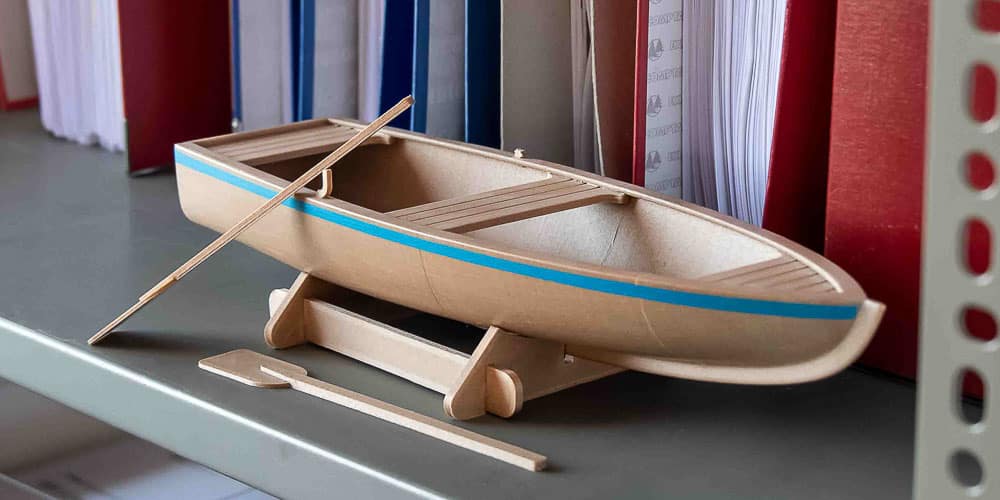 PLA Glitter
We advise you to also explore our special PLA Glitter filaments. These special filaments are infused with glitter particles which give your designs a sparkling effect. This type of PLA special filaments are perfect for anyone who is seeking to create 3D prints of glamorous and elegant appearance. PLA Glitter filaments are commonly used to print jewellery, fashion accessories and, of course, decorative items.
One of the main advantages of this special filament is its ability to deliver consistent results and visually appealing shimmering effects. Apart from that PLA Glitter filaments are also simple and easy to work with. The only downside is the fact that glitter particles are slightly abrasive so we recommend using a 0.6mm abrasion-resistant nozzle.
We offer a wide range of different shades, from black and white, to green, red, blue and even natural PLA Glitter filaments.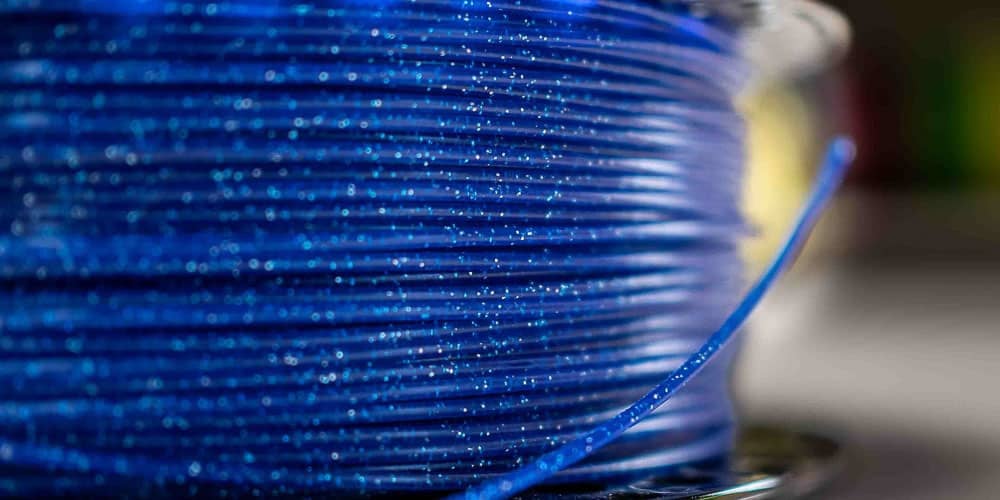 PLA Pearl
If too heavy glittery effects are not to your taste you can always experiment with our PLA Pearl filaments. These filaments are designed to give your 3D prints a pearlescent finish with only a subtle shimmer. This way you can still create luxurious and elegant-looking designs which give off a unique vibe.
PLA Pearl filaments are great for generating artistic prints, as well as jewellery and decorative items. Creating with these special filaments is a perfect opportunity to test your 3D printing skills, as they offer printing with minimal complications. So, get busy choosing your favourite colour and let the fun begin.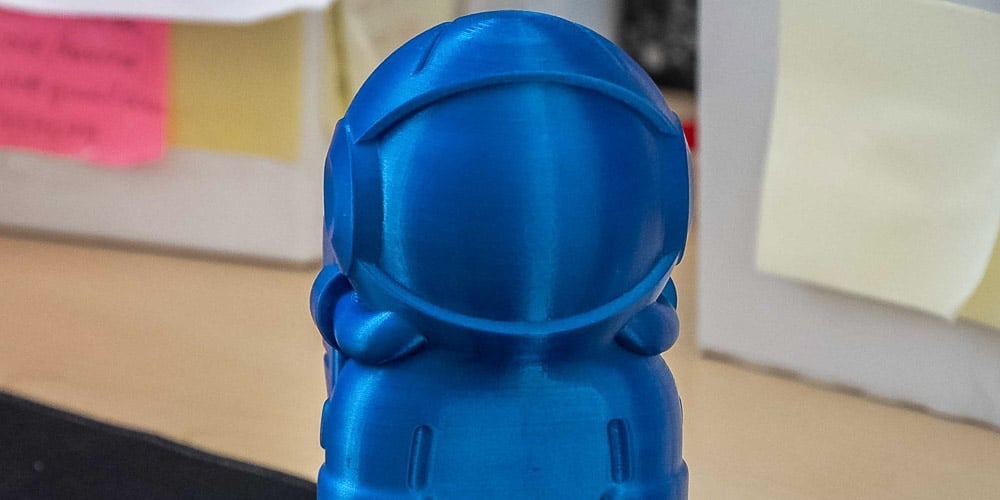 PLA Marble
To follow the beauty of natural patterns you must get your hands on our special PLA Marble filaments. Printing with PLA Marble will spoil your senses with aesthetic swirls and variations in colour. Furthermore, experimenting with PLA Marble will surely leave you with sophisticated, elegant, luxury and clean-looking high-end designs.
These special filaments are an excellent choice to form architectural models, sculptures, vases, home decor or other artistic prints.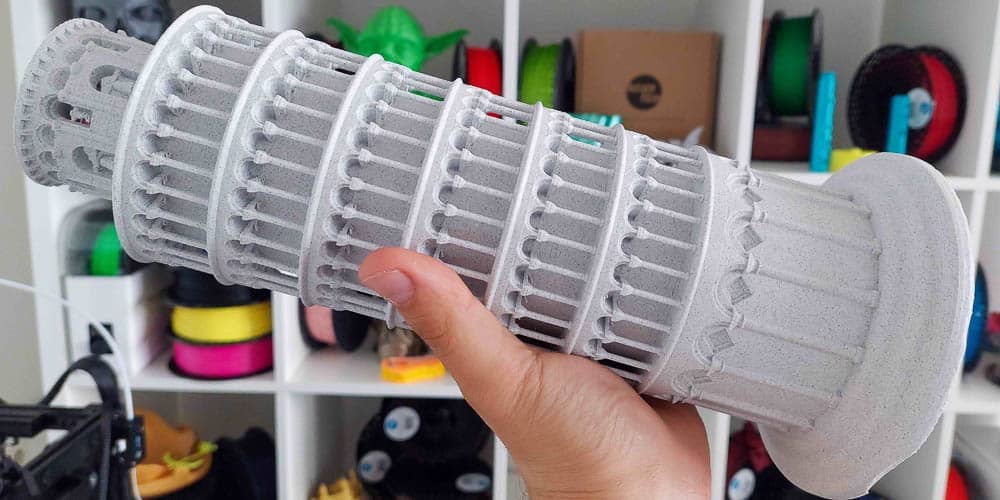 Silk Rainbow Candy
Our Silk Rainbow Candy is a filament which provides a visually appealing glossy and vibrant rainbow effect. Using this special filament you can ensure your designs change colours depending on the viewing angle. This is the ideal filament choice if you want to go "all out" and generate truly eye-catching and dynamic prints. So, what are you waiting for?
Test your imagination and start inventing anything from fashion accessories to funny art and display pieces with our special filament Silk Rainbow Candy.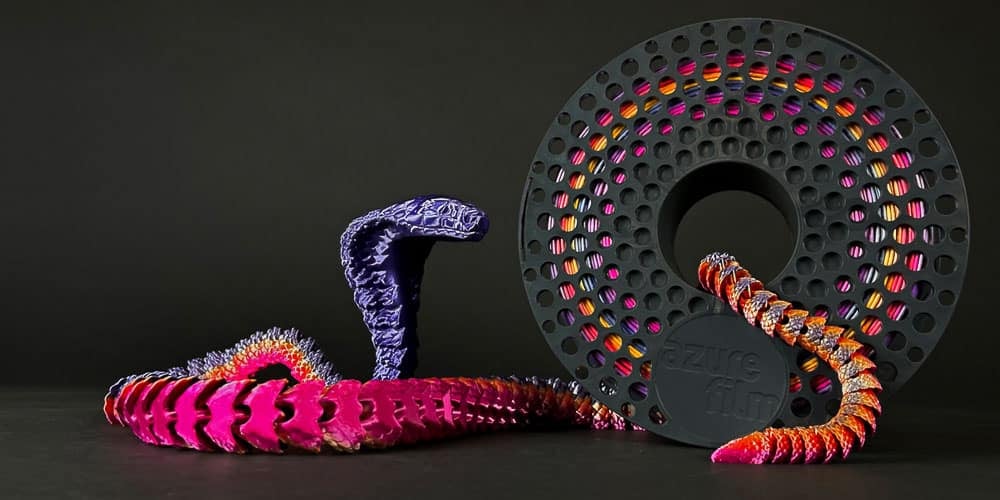 PLA Skin
Furthermore, let's not forget about our PLA Skin filaments collection. PLA Skin was made for creating lifelike prints so we designed these colours to mimic the appearance and texture of human skin. Any design printed with these special filaments is guaranteed to have a natural skin-looking finish.
Like the majority of our other filaments, the PLA Skin filaments are also easy to use and completely beginner friendly. They are becoming more and more popular in the world of printing human figures, prosthetics and other lifelike prints that demand the appearance of skin texture.
Our special PLA Skin filaments
For now, we offer two different PLA Skin filaments:
PLA Skin filament Latte
The PLA Skin filament Latte mimics a warm and natural lighter skin tone, which really allows you to create realistic designs. It can be used to create educational prototypes or models, figures, aesthetically looking sculptures, as well as toys, such as dolls.
PLA Skin filament Cappuccino
Our PLA Skin filament Cappuccino is a creamy shade of brown which evokes a sense of earthiness. Similar to the PLA Skin filament Latte, this darker shade is also appropriate for anything from prototypes to toys or home decor.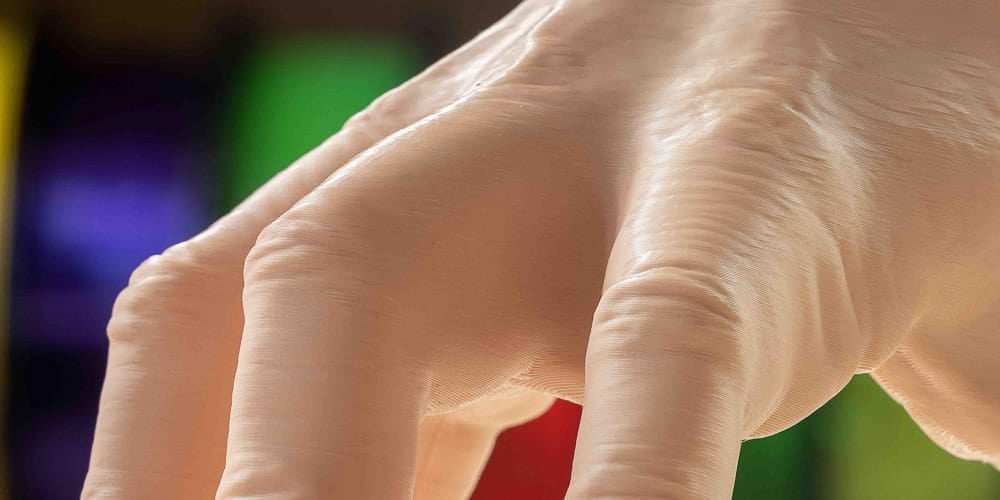 PLA Glow
Last but not least, here is our special PLA Glow collection. As the name suggests, these special filaments are known for their ability to glow, whether it's in the dark, under the UV light or in the sunlight. Their two main advantages are the long-lasting glow effects and the fact that they are completely beginner friendly. What can you make with them? They are great for generating impressive, spooky, decorative or safety-related objects.
Our special PLA Glow filaments
We offer three different PLA Glow filaments:
PLA Glow filament UV Light Yellow
The special effect of our PLA Glow filament UV Light Yellow is that it glows under any UV light. This makes it perfect to create nightlights, gaming accessories or even educational tools, such as solar systems or anatomy models.
PLA Glow filament Glow in the dark White
PLA Glow filament Glow in the dark White is ideal for a more subtle glow-in-the-dark effect as it charges in the sunlight and then emits a faint glow. You can use it to print anything from fun glow-in-the-dark stickers to toys or even safety markers to expose switches, pathways or emergency exits.
PLA Glow filament Litho White
PLA Glow filament Litho White allows the magic to happen as the light shines through your designs. It can be used to print funny ghostly decorations for your next Halloween party or to spice up your garden with a set of nighttime garden markers.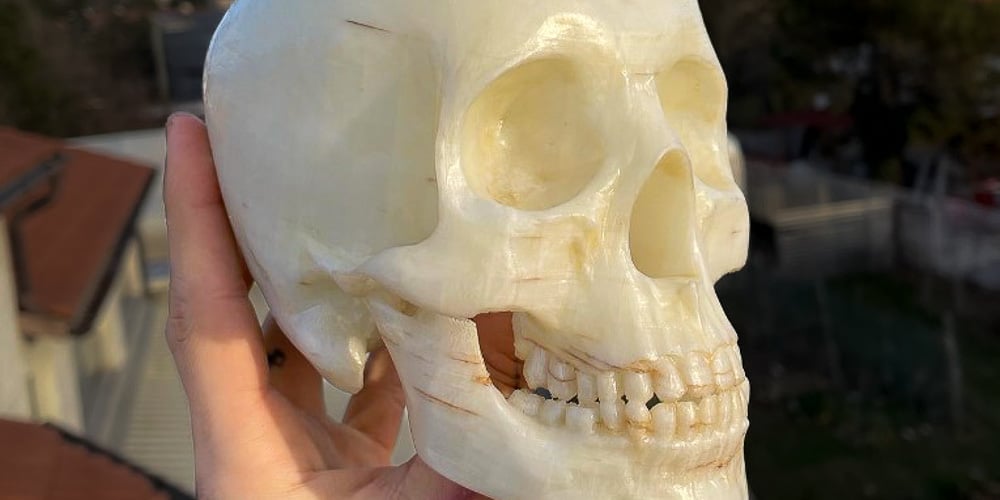 Frequently asked questions
Are there different types of filament?
There are many different types of filaments but the vast variety of special filaments comes from PLA (Wood, Glitter, Pearl, Marble, Glow).
What is an abrasive filament?
An abrasive filament usually contains particles or additives which can wear down the printer nozzle quicker than standard filament. When using abrasive filaments, it is recommended to use a wider nozzle (0.6mm).
Which filament is the best for creating lamps?
You can use PLA Glow filament Litho White to get the best light effect and PLA Wood filaments to get an aesthetically pleasing light stand.
In conclusion, our special filaments are a great option to bring life into anything you desire. There are many different types, from the ones mimicking natural wooden appearance to the ones adding extravagant shimmering effects to your 3D prints. Bonus, experimenting with special filaments even allows you to choose to make your designs change colour or glow in the dark!
Previous post